Frequently Asked Questions
Initial visit
Q. Do you have to see the property first before you can work there?
A. Not necessarily. We can discuss your requirements by phone or email and carry out the work.
Unattended properties
Q. I am out all day every day. How will that affect you, can you still carry out the work?
A. We are always working at unattended properties. It's no problem at all. We will agree a schedule of work with you before every visit, and check all was to your satisfaction immediately afterwards. All our team members are public liability insured.
Types of garden and tasks covered
Q. Do you only look after large gardens?
A. No, definitely not. We deal with all sizes of gardens from courtyard to mid size properties, to large country homes. All receive the same level of care and attention from us.
Q. We have just moved into a house near Tunbridge Wells, and the large garden has not been looked after properly for several years. Could you bring it up to a good standard for us?
A. Of course. On the initial visit, we will consult with you and formulate a plan of action in accordance with your circumstances. If it was a fairly long project, supervisory staff would attend regularly at no extra cost to ensure that work was progressing in accordance with your wishes.
Q. I just need a basic tidy up to place my property on the market. Can you do this?
A. Absolutely, and we have done many times!
Hedges, trees and leaves
Q. Every autumn I am drowned in leaves from my own and neighbour's trees. I bought a blower but it's really not very effective. Can you help?
A. We have backpack blowers that will make short work of any leaves. We can carry out an initial clear up, then return every 2 weeks leading up to Christmas. This will deal with any remaining leaves, leaving your property clear and tidy. We can of course deal with leaves at any time of year.
Formal garden design & landscaping
Q. Do we carry out formal garden design and construction?
A. We offer full formal design, or more usually, and economically, planting plans. Hard landscaping, if required, is handled by a tried and trusted local company working in conjunction with our garden designer.
Our Clients
"We recently bought an Edwardian house in Tunbridge Wells. The garden was very 70's with too many conifers, a terrible mossy lawn, hydrangeas everywhere and not much else.
We were interested in improving, but with no idea where to start.
Now, after a major reduction in excessive vegetation, lawn work and a smart, low maintenance planting scheme, we are enjoying a more contemporary and slimmer garden that is a pleasure to look at."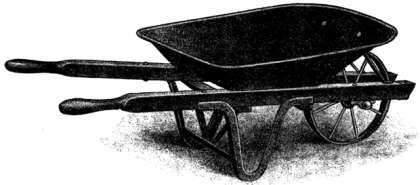 Planting Schemes
We can use our hard won knowledge, experience and creative abilities to create a new bed or border, or inject new life into existing ones.