Services
Here is an overview of the gardening services we provide.
Garden restoration
If your garden is in a neglected condition, with overgrown shrubs, long grass, low hanging branches, more moss than lawn, collapsing outbuildings, tangled growth everywhere, knee deep in leaves and no order whatsoever, it obviously needs serious, probably professional help.
We will carry out clearing and restoration work as frequently as your circumstances permit. We can send in a large team (usually all qualified) for an initial blitz to get things moving rapidly. Our knowledgeable team will recognise and save plants or shrubs worth locating elsewhere.
Once clearing has taken place, we can then offer our professional horticultural advice about how to proceed to the next stage, including any new planting schemes and a plan for garden maintenance.
Garden maintenance
Every garden needs regular attention to stay looking good. Not everyone has the time or the knowledge to achieve this on their own and this where our knowledge and experience is a real asset to your garden. Our team will be happy to share this knowledge with you on any visit.
Maintenance visits can be scheduled as one offs, or every week, two weeks, seasonal or whatever suits your garden and circumstances. You can leave the whole maintenance process to us. Just tell us to go ahead, and we will carry out all tasks required at the appropriate time of year, and to very high standards of work, cleanliness and order.
We are happy to work at unattended properties, and do so frequently, having usually agreed in advance a schedule of work to be carried out.
Our staff can carry out a variety of maintenance tasks throughout the garden, including ornamental beds and borders, vegetable plots, lawns, terraces, poolside areas and driveways. These include:
Seasonal pruning
Lawn mowing & lawn care
Leaf control
Disease control
Weed control
Hedge trimming
Branch lopping
Planting schemes
We can use our hard won knowledge, experience and creative abilities to create a new bed or inject new life into existing beds or borders or indeed plan an entire new garden in stages using only plants (which may include flowers, shrubs, hedging and even small trees, water features or wild flower areas).
In contrast to using hard landscaping (walls, paths, terraces, outdoor lighting, etc) to improve the look of your garden; planting schemes:
Can be created quickly
Are far less disruptive
Are considerably cheaper
Can add year round colour, visual interest & scent
Can be undertaken in stages as required
Are far more environmentally friendly
Can encourage and benefit wildlife
If you do need an element of hard landscaping we have an award winning team available to carry out the work to exacting standards.
Once your new garden scheme has been planted, we can carry out maintenance on a regular, intermittent or one off basis as required. As the original planners and planters of your scheme, we understand the needs of the plants concerned as well as how the scheme was designed to look. All our gardeners are formally trained and qualified professionals.
To arrange an initial consultation visit, email us seven days a week and we will answer the same day, including weekends.
Alternatively, call 01892 322 308, Monday to Friday, 9.00am - 6.00pm, but please avoid leaving voicemails if at all possible.
Our Clients
"Drew Neat have maintained our garden for three years now.
They have come up with some super ideas to transform the terrace, where we sit on warm evenings.
They transformed the sideway, which has a large Victorian wall previously unseen under a mass of vegetation.
It now looks glamorous, light and airy.
We have asked them to go ahead with plans for the rest of the garden, now we have a taste of what can be done!"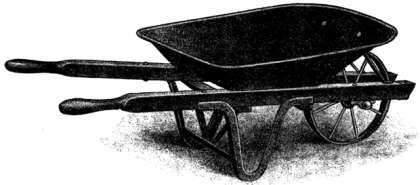 Planting Schemes
We can use our hard won knowledge, experience and creative abilities to create a new bed or border, or inject new life into existing ones.